Chapter #6 Remain Active and Keep Your Profile at the Top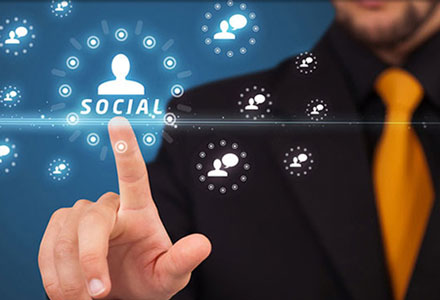 One of the things that married dating site novices oftentimes don't realize is that in order to make sure that your profile stays at the top of the heap, so to speak, is that in order to do that, you're going to have to do certain things to keep yourself in the game. You can't just join a site, fill out your profile, and then leave it, expecting messages from women to flood your inbox on a daily basis. The truth is, if you're not an active participant in the process, no one is going to know you exist. Here's how it's done:
Check and Respond to Messages Every Single Day
If women are sending you messages, and you take forever to get back to them (and by forever I mean a couple of days), they'll move on quickly. They'll either find someone else to hook up with, or they'll be pissed off because they'll assume you didn't find them that appealing and were trying to find something better before deciding whether or not to respond to them. Even if a woman's not actually your first choice, it's best to keep your options open, even if it's just by sending her a quick, polite message saying that the next week or so is crazy busy for you.
– List Of Sites That Rank Your Profile By Usage Activity –
Affairsclub
Lonleywivesclub
CougarClub
AshleyMadison
Send Messages Every Single Day
You'll probably get some unsolicited messages from women, and that's pretty cool, but you can't rely on it! You have to remember that women are socially trained to be the more passive person in relationships, and the same holds true for affairs. Most women don't go directly after what they want until they've received a clear signal that their attention would be welcome. That means that most of the business of establishing contact in order to have an affair is going to be on you. Plus, by logging into your account to look at profiles and send messages, the site will recognize you as an active member of the community, boosting your profile ranking.



Tweak Your Profile Every Couple of Weeks
Another great way to keep yourself at the top is to make adjustments to your profile. You don't have to do this daily. Once a week or so will suffice, but try to be somewhat regular about it. While there are some variations from site to site, most of them are set up to recognize when changes are made to an existing profile, and this can show that you're actively using the site and ensure that you're highly visible in searches. Any change will do, so it doesn't need to be anything major. Just switch out your photo, or change the wording a bit. Use this time to make your profile just a little bit better than it was before. After a few go-rounds, it will transform from being pretty good to truly outstanding.
If you're wondering why you have to do so much work to keep showing up on a site you paid to join, remember that they have good reasons for rewarding activity. How would you feel if you wasted a ton of time sending messages to women who never got back to you? It's likely that you'd feel like your membership was a waste of money, and you'd be pretty pissed off. By rewarding the most active members on the site with higher search rankings, hookup sites are helping to ensure that the people who will actually meet up can find each other easily. It's not good for their business or for their customers if high ranking profiles belong to inactive members.