Chapter #4 Create a Profile That Attracts the Right Woman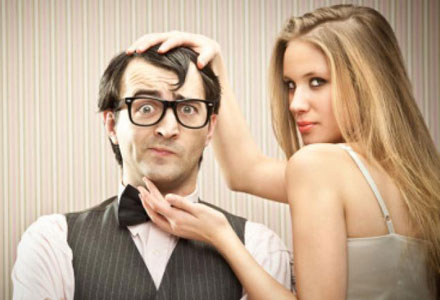 When creating a profile for married dating sites, you've got to remember that the goal isn't just to attract any woman. The goal is to attract the right woman. The effort you put into this part of the process will be one of the single most important things you can do to ensure that you get the results you want.To many man assume just cause a women is on a married dating site, she is an easy score, follow our steps and you will have a leg up on all of them!

Know What You're Looking For
This sounds like it should be obvious, but a lot of guys have no clue what they're looking for when they decide that they want to find an affair. They know that they want to have sex with someone other than their wife, and that's about as far as they get with defining what they're looking for! But do you want to screw fat, ugly chicks? I'm guessing not. What about women who will be careless and lack discretion? Probably not those chicks, either. Do you care if the woman is dumber than a box of rocks? For some guys this will matter, and others won't care at all! So get a clear picture of what you want, and then shape your profile to attract that woman.
The Crucial Importance of Choosing the Right Profile Picture
In order to attract the right woman for an affair, you have to choose the right picture for your profile. Any picture you choose for your profile should show you at your absolute best. This means you should be nicely dressed and groomed, smiling, and preferably, in a setting that shows you as sophisticated and/or interesting. This gives you the best bet of attracting women who attractive, sophisticated, and interesting. If you look sloppy or low-class, that's the only type of woman who will want to hook up with you, so put some time and effort into getting a great shot!



Wording Matters
You don't have to write the next Great American Novel, but you're going to need to invest some time in crafting your profile. Think of it as your affair resume. If you were looking for a new job, you'd give it your all, and it's not all that different. In both situations, you're trying to communicate who you are, what you want, and what you have to offer to people who will only have this one little piece of written communication on which to form their opinion about you. To find the right type of woman, your profile should be properly formatted, and free from spelling and grammatical errors. You should communicate what you're looking for, with an emphasis on the fact that you're seeking a mature, married woman who values discretion.
Minor Details
You'll also want to include details about what you prefer in a woman's physical appearance, but it's important to strike the right balance between not being selective enough and being so choosy that you make it impossible to find anyone who fits the bill. While you clearly don't want to hook up with women you find repulsive, you also need to be realistic. Maybe a chick who weighs 400 pounds is out of the question, but you really wouldn't be bothered by a few extra pounds. If you prefer redheads, but wouldn't turn down a beautiful blonde, leave hair color preferences out of it. Looks matter to a degree, but in the grand scheme of a successful and fulfilling affair, these are minor details, so don't get so focused on them that you lose sight of the big picture.
When you've successfully constructed a killer profile, you'll be well on your way to attracting the right type of woman for an affair that is the stuff fantasies are made of.