Picking the Right Hotel for Your Rendezvous With a Married Woman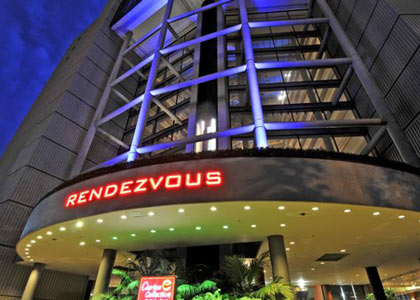 When you're having an affair with a married women, attention to detail is of the utmost importance. When you're picking a hotel for your rendezvous, this is especially true! There are several things you'll want to keep in mind when you select the setting for your sexual escapade. The most important things to examine are location, a bar, ambiance, and cost control. This article will guide you through the finer points of the selection process.

Location, Location, Location
The location of the hotel you select is going to be the most important factor to take into consideration when deciding where to meet for your affair. Discretion is key. You don't want to choose a hotel with a highly visible parking lot or an entrance on a busy street. Nothing will bring your good time to a screeching halt like a man spotting his wife's car in a hotel parking lot when he thinks she's at a Pilates class, or your wife's best friend spotting you exiting the lobby with your mistress while she's on her morning run. Along with avoiding high traffic areas in your city, if at all possible, it is best to get out of your city entirely. You don't have to drive for hours, but a little bit of distance from your daily life can only be a good thing when you're having an affair. Remember that the inconvenience of both of you driving half an hour or so out of your way in order to avoid being seen is of far less significance than the inconveniences you'll be dealing with if you get caught!
A Great Bar Makes it Better
While it's not a total necessity, it's convenient to choose a hotel with a great bar. Easing into your encounter by having a drink together first will help both of you relax. It also provides a more public setting for the first stage of your date, which most married women you meet will probably insist upon when meeting for the first time. For women, this is a major safety concern, so let her meet you in the bar, where she'll be comfortable. If all goes well, you're not going to spend much time there before moving to the privacy of a room, so chill out and enjoy flirting with her over a cocktail. If the hotel doesn't have a bar, make sure there's a nice on within close proximity.


Ambience Matters to Women
While you might be happy to get laid absolutely anywhere, when it comes to setting the mood, ambiance matters to women. I'm not saying you have to take her to the fanciest five star hotel you can find, I am saying to nix the local Drop N' Flop from your list of booty call locales. When you meet a married women for an affair she expects more! There aren't many mature, married women out there who are going to be super excited to have sex at a Motel 6. It's just not how women are wired. When a woman is having an affair, she is looking for a reprieve from her everyday life. So do a little bit of research and take her to a clean, modern hotel with appealing room décor. A lot of women find it difficult to get in the mood without the right setting.
Keeping Costs Under Control
All of this talk about choosing the right hotel for your liaison with a married woman might be making you break a sweat, because you're thinking that it's going to break the bank. The truth is, having an affair isn't always cheap. There are some expenses involved. Usually, the man foots the bill, but there are some forward thinking women out there who insist upon splitting the costs, especially if your affair turns into an ongoing series of encounters. There are a lot of ways to have a luxury experience without spending a fortune, though. Sites like Groupon and Travelocity offer great deals on hotels, drinks, and meals. You can save a fortune, spending less on a fantastic rendezvous hotel than you normally would on a crappy motel in a seedy area.
The first time you plan to hook up with a married woman, the details of planning where to meet might seem overwhelming. Relax. The only thing you need to worry about getting perfect is choosing a discreet location, and that's easy! With the other stuff, just have fun. While the woman you're meeting for sex will undoubtedly have standards that fall somewhere above flophouse, she probably isn't going to be so picky that she'll bail on you if everything isn't picture perfect. And if she does, she might be the sort of gold digger you wouldn't want to have an affair with, anyway. It's all about common sense. Show her a good time in a decent place, and you'll both have an awesome experience.
Tags: affair advice, dont get caught having an affair, have an affair, having an affair, hotel for affairs, meet married women, picking the right hotel, Rendezvous