Top 5 Features The Best Married Dating Sites Should Have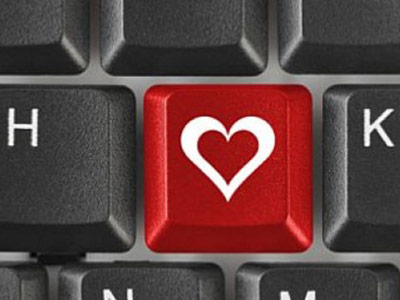 You've made the decision to go for it. You're going to do it. You have decided to have an affair. You may already have a woman in mind or a few contenders but you will definitely need to check out the myriad married dating sites online as well. Besides being able to peruse the many profile of prospective paramours, these sites have many other useful and fun features, or they should. You will find the generic married dating sites with a couple hundred profiles you hope are local but there are quality sites out there that go above and beyond to get you that affair relationship you are looking for. There are several features to look for that will let you know the site you are using is top quality. Keep a look out for these five features that any top quality married dating sites should have.
Get the App
So many married dating sites are offering a smartphone app in conjunction to their website. It makes dating on the go even more convenient and private. Some even have messages that disappear and fake screen icons as added security measures. Using an app lets you have mobility in your pursuit of an affair but it also gives you a wider range of options since dating apps use GPS functionality. You can chose to search out local gals or use the GPS when abroad to find an affair in another town. Apps are easier to use privately than a PC, laptop or even a tablet. Smartphone screens can be shielded and hid much easier than a huge PC screen. Its also faster. If you've been chatting to someone in particular and eagerly awaiting a response, or if your on a hot streak and getting several messages a day and want to stay abreast of them, using an app wherever you may be is much faster than seeking out a place to use a PC or laptop.
Here, There and Everywhere
The option to search for local hookups is a huge deal to many people. There are many reasons men would like an affair partner right in their own hometown or at least the general vicinity. Having a married affair site that gives members the option of using a zip code search or GPS functionality is a big plus. On the other hand, there are those of us who absolutely cannot have an affair in the same town we live in. Not under any circumstances. Perhaps you're very well known or the town is too small or your wife has many contacts. Whatever the reason, an affair with any woman at all has to be an affair held out of town. For these gentlemen, what's important is a search function that allows them to find women outside of their zip codes, in other parts of the state and even in another state. Men have affairs for various reasons and each reason has its own set of criteria. It's all very complicated. The point is, a top quality dating site will give members the option of searching either locally or nationwide, as their needs require.
Chatty Social Fun Stuff
What's a dating site without some interaction? Many will provide only an inbox with a ridiculously low message threshold that has you missing potential hotties left and right. A quality site will have many more options. At the very least it should offer a message inbox with at least a 10 message threshold. That gives you enough space to save one or two if you need to and not have to keep erasing messages to makes pace for new ones. If the site is a real quality site it will also offer features like a forum, blog and instant message service. Giving members more ways to interact is a sign of a higher quality married dating site.
Pictures are Important On The Best Married Dating Sites
You have to have pics on a dating site. That's a given. Its way to easy to just throw up your best pic from eight years ago at your sister's wedding, though so a good dating site allows for more than one pic. Its always a disappointment to sign up at a dating site and find out there is only one pic on a woman's bio and no photo albums at all. It makes it harder to judge your range of attraction and slows the process of getting to know each other. Sites that allow more than one pic give members a wider first impression of each other and allows for the perfect dating profile.
Easey Peasy Lemon Squeezy
The greatest feature of all would be ease of use and navigation around the site. Absolutely nothing is worse than finding a site you like with great women but it's so hard to navigate you want to throw the laptop across the room. A quality site will have all the most important links in easy to see places and on more than one page.
Tags: best married dating sites, Dating married women, having an affair, married dating, married dating scams, married dating sites