Top FAQ's When Getting Involved With A Married Woman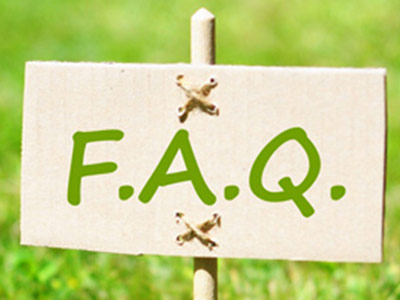 The idea of getting involved with a married women is tantalizing, sexy, risky and a whole lot more. It's something that intrigues plenty of men. If you're one of them then you probably have a few questions going forward. Here are the most frequently asked questions:
Q: How to avoid getting caught?
A: Because you're not the married one, you have a lot less at stake when it comes to getting caught. That said, no one benefits from an affair getting exposed. A lot of guys worry about getting hunted down by an angry husband. While this is unlikely to happen, it's best avoided. In order to avoiding getting caught, it's best to limit your exposure with her to the outside world. That means that rather than going to bars, restaurants, and malls, you should spend most of your time together at your place, preferably in the bedroom. If you live in the same town or city as her and her husband, there's a good chance that either her or her husband's friend may catch her with you. One phone call to the husband and it's game over.
Q: Will She Buy me stuff?
A:Some men are intrigued by the idea of having a 'Sugar Momma'. It will usually be an older woman with a younger man who will be buying him gifts. The issue here is that a 'sugar momma' is a lot more rare than a 'sugar daddy'. On top of that, a woman can't go out and spend lots of money without raising red flags to her husband. If you're going to get in a relationship with a married woman do not expect her to buy you stuff. If she does that's great, but don't push your luck either.
Q: How often should we meet?
A: The frequency of how often you get to together will usually be on her terms. This is not because she is in charge, but rather, because she needs to evaluate her schedule and make sure not to 'run errands' too often to the point where it becomes suspicious to her husband. What you can do though is to convey your needs, namely sexual urges to her, to try and find a compatible schedule.
Q: Should I see other women?
A:Whether you decide to see other women is entirely up to you. When getting involved with a married woman, you can't expect to always be emotionally or sexually fulfilled as she does have another relationship she needs to tend to. SO, if you find your needs aren't, or can't be met with a married woman then go ahead and see other women. One important factor to keep in mind though is that you should not bring attention to you seeing other women, that goes for both the married women and the other women. No one likes knowing there are other women around.
Q: Should I go to her house?
A: It's important to keep in mind that discretion is one of the most important aspects of having an affair. That said going to her place puts you two at an increased risk of getting caught. For the most part, you should keep your trysts to your place, a hotel room, or some other private place. Really the only situations where you should go to her house are if her husband will be out of town.
Q: Who can I tell?
A:Once again, the importance of discretion can't be stressed enough. That said, there is really no room or need for that matter to tell someone else about your affair. You may be tempted to tell friends about your escapades, but that won't accomplish much more than validation. Also, if you find yourself turning to friends for advice, then you may not be cut out for getting involved with a married women in the first place.
Q: How long will this last?
A:Like all relationships, there is no pre-set expiration date. If things end, they happen organically. The average affair though lasts about 2 years. This is quite a long time, and is an amount to be expected from a typical relationship. When getting involved with a married women you should avoid setting any expectations for length. If you just want a quick fling, you may be surprised when she wants something deep and long term. If you're looking for a lasting relationship, don't be disappointed when he tells you she just wants you to sleep with occasionally.
Q: Should I expect her to leave her husband?
A:Remember to set aside all expectations. There is no telling what this woman may do, but be prepared for anything. If you don't deeply love this woman, it may be a good idea to tell her that you aren't interested in getting married with her, as not saying anything at all may come back to bite you. While she likely won't lay all her cards on the table, that doesn't mean you can't.
Tags: Affair with married woman, Dating married women, FAQs, having an affair, married dating, married dating advice